Eiji Okuda
Born in Aichi, Japan in 1950.
Eiji Okuda began his screen career as an actor in 1979, winning awards and critical notice for his work in Japan and at international festivals, including Kei Kumai's MT. ASO'S PASSIONS at the Montreal World Film Festival in 1990. He won numerous honors for his playing in such films as THE SEA AND POISON (1986) and DEATH OF A TEA MASTER (1989), including a Japanese Oscar for his performance in BO NO KANASHIMI (1994).
He made his directorial debut in 2001 with SHOJO (Venice film festival official selection in The International Critics' Week , winner of the Grand Prix at the Paris Film Festival, AFI and more) and followed that with RUNIN: BANISHED (2004). His A LONG WALK won the Grand Prize of the Americas at the 2006 Montreal Film Festival and more . Okuda's newest film, CASE OF KYOKO, CASE OF SHUICHI was released in October, 2013.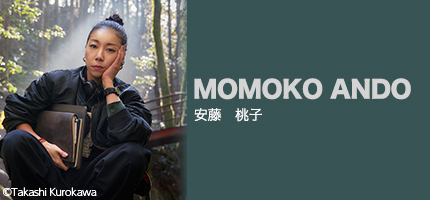 Momoko Ando
Director/Screenwriter/Writer
Born March 1982, Tokyo.
B.A. Slade School of Fine Art, University College London; short program in film direction, New York University.
Screenwriting and directorial debut film, Kakera ~A Piece Of Our Life~ (2010), screened in Tokyo and at the Institute of Contemporary Arts in London. Original soundtrack, provided by James Iha of the Smashing Pumpkins.
Lithographic work produced by Ando, at renowned fine-art printing studio Idem(http://idemparis.com), featured as artwork for Ando's debut novel.
Publishes debut novel in 2012. Screenplay and title for Ando's second directorial feature, 0.5mm, based on the novel. 0.5mm starring actor Sakura Ando will be premiering in November 2014 in Japan. Ando serves as a member of the board at an independent production house and is currently developing multiple new self-written projects.